Why Choose Montessori Kindergarten for Your Child at Raj Vedanta School, Bhopal?
Choosing the right educational foundation for your child can be a challenging decision. A Montessori Kindergarten, with its unique child-centered approach, can make all the difference in shaping your child's future. Let's dive into the reasons why Raj Vedanta School should be your preferred choice for a Montessori Kindergarten in Bhopal.

1.
Building the Foundation of Your Child's Future
Education's roots lie at the start - in Junior Kindergarten. It is this stage that shapes your child's future, prepping them for the journey ahead. At Raj Vedanta School, we understand this importance, thus shaping our comprehensive Montessori Kindergarten program.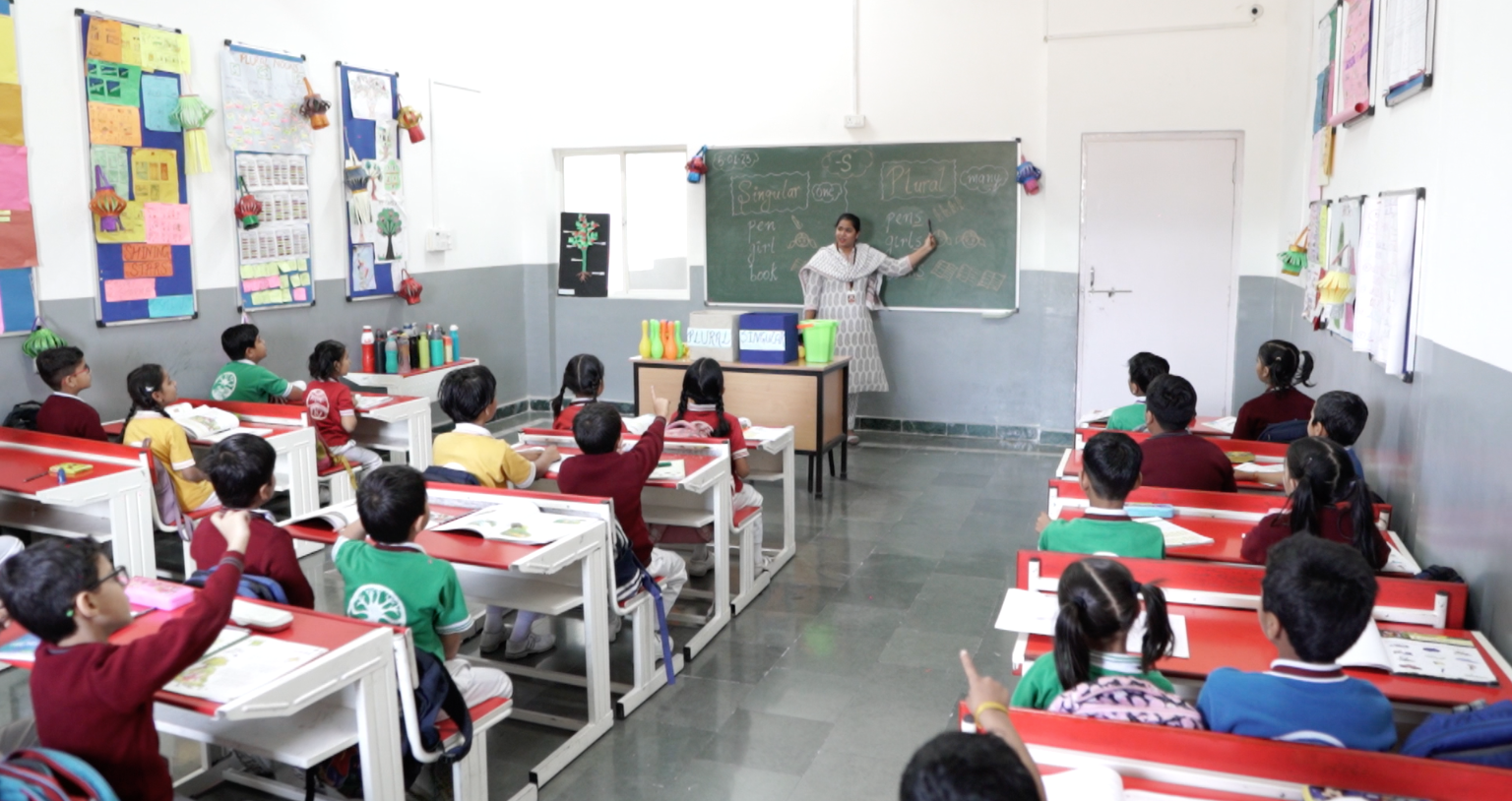 2. Embracing Individual Learning Pathways
Our Kindergarten school in Bhopal recognizes each child as unique. Our Montessori Kindergarten encourages curiosity, independent thinking and holistic development, right from Playgroup to Senior K.G.
3. Engaging Learning Environments
Our Junior Kindergarten classrooms in Bhopal are designed to stimulate learning. From using hands-on Montessori materials to the inclusion of art and music, we offer an all-round education for your child.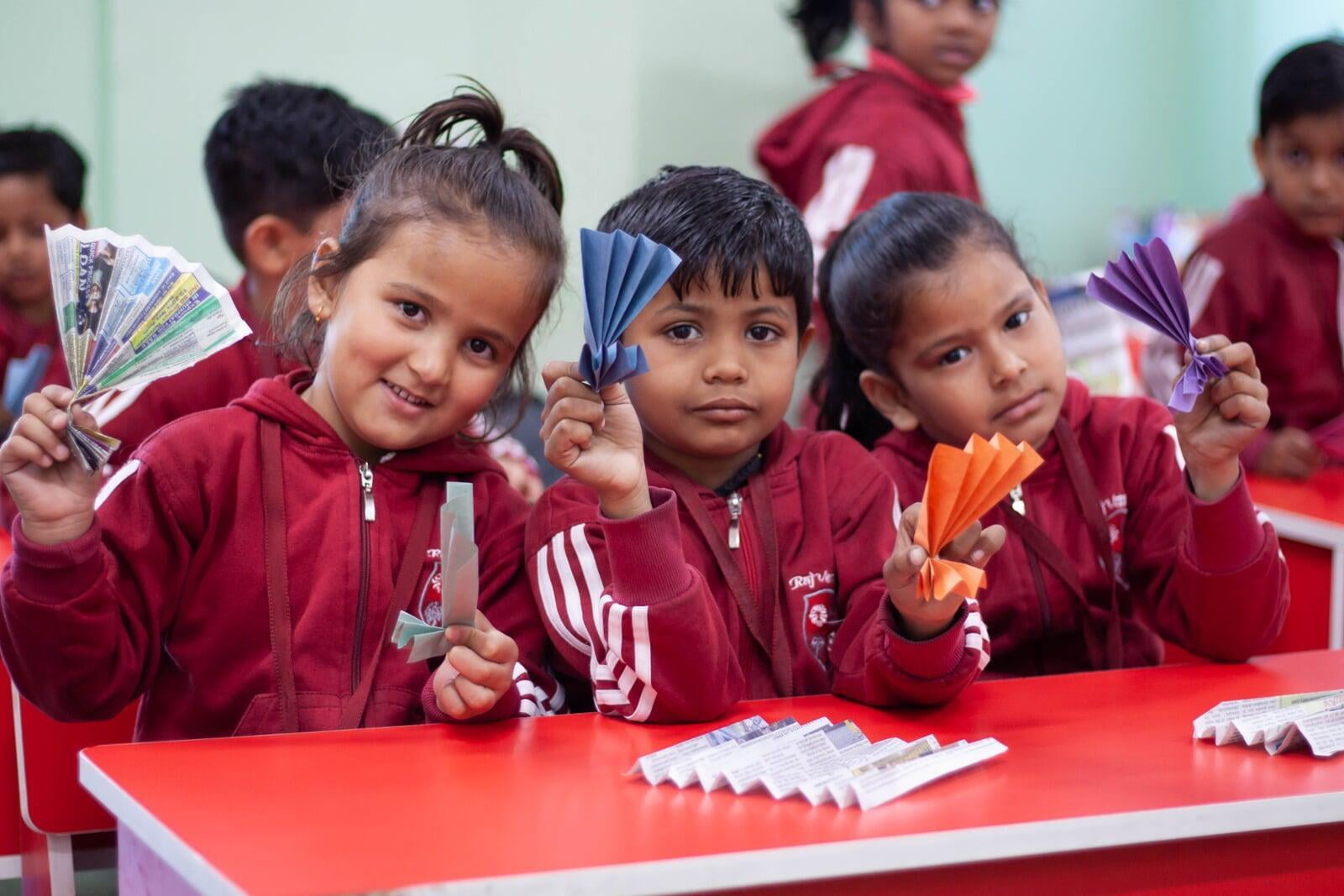 4. More Than Just Academics
Beyond book knowledge, our Montessori Kindergarten program fosters important life skills. We guide students towards traits like responsibility, respect, and empathy and also nurture young minds, making them ready for the world.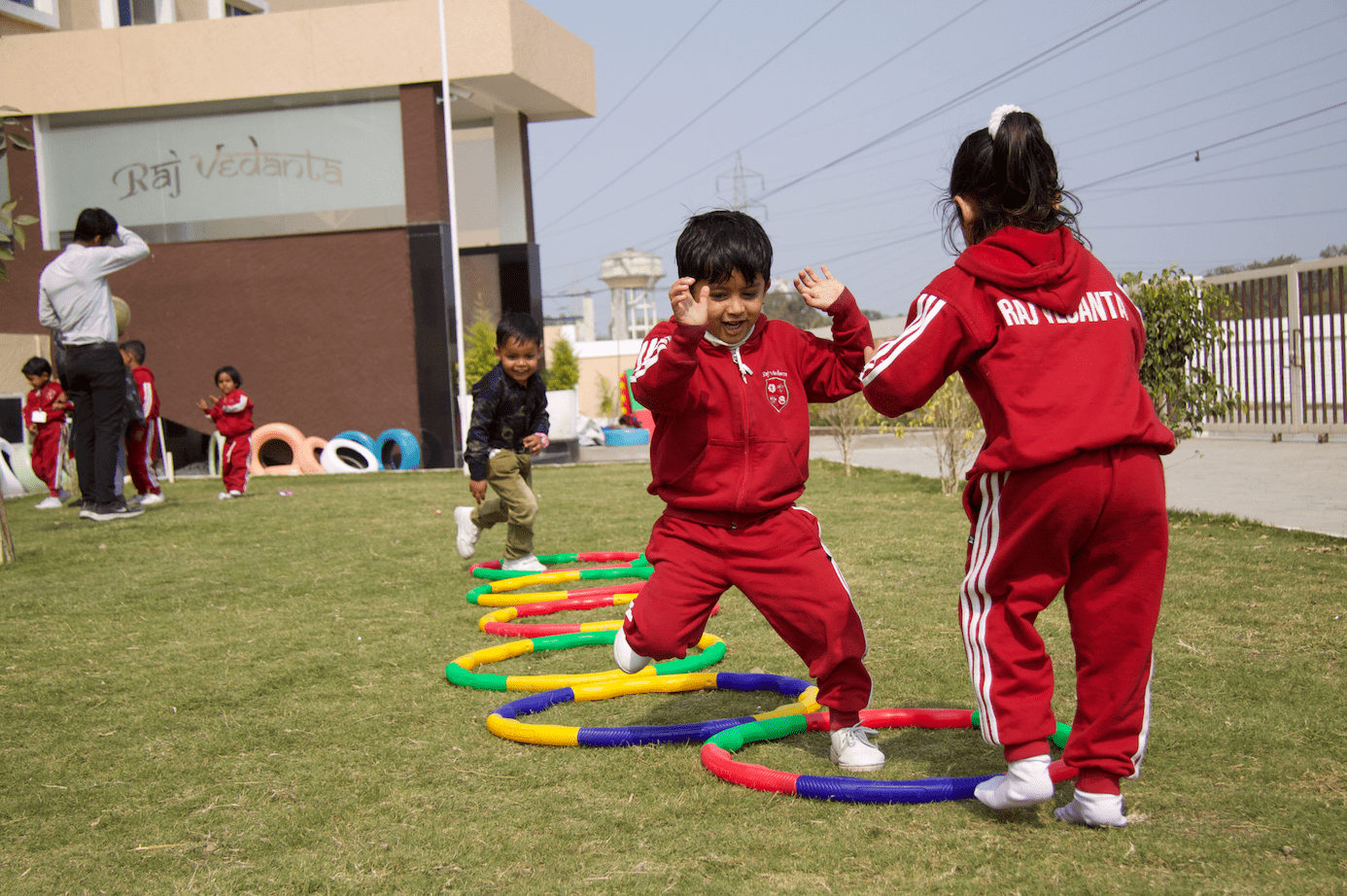 5. Strengthening the Parent-School Bond
We firmly believe that the parents' involvement in their child's education journey is crucial. With regular interactions and an open-door policy, we ensure that parents are an integral part of our Montessori Kindergarten program.

6. The Raj Vedanta Way - Montessori Kindergarten
We at Raj Vedanta strive to create an environment where children can be children - curious, imaginative, and inquisitive. By integrating the Montessori philosophy in our Kindergarten program, we ensure that the love for learning persists beyond these formative years.
The Montessori Kindergarten at Raj Vedanta in Bhopal is more than just education - it's a unique blend of knowledge and character building. Our dedicated team, innovative methodologies, and nurturing environment make us the preferred choice for Junior Kindergarten education.
Choose Raj Vedanta for your child's early education, and lay the foundation for a future full of promise and potential.

......................
Thank You
RAJ VEDANTA SCHOOL, BHOPAL